Online Shopping with Deferred Billing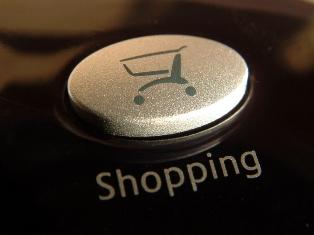 Online shopping with deferred billing is a great way to keep your budget balanced and spread out payments on necessary items. If you've never used this convenient payment option, read on to find out how it works!
Online Shopping with Deferred Billing Option
Smart shoppers can use a deferred billing option to help them buy things they want now without having to pay for the items at checkout. This can be helpful for the following reasons:
Deferred billing is usually free of finance charges.
Many offers include other freebies, such as free shipping or free premiums
Spreading your payments out over time can help keep your monthly budget on track.
It allows customers to buy big-ticket items that they usually wouldn't be able to afford without saving for them.
The deferred payment is usually charged to a major credit card or store credit card.
Benefits for Merchants
Offering deferred billing to customers is a good way to attract and keep customers. Merchants can decide how long the deferred billing period will last, and they can spread out the payments for their customers as well. An example of a delayed billing option is to offer a customer 90 days before having to make a payment on the merchandise. A good time for merchants to offer this type of incentive is right before people expect their tax refund.Another example of a deferred billing option is to offer customers a deferment with an additional payment plan. This usually is done in conjunction with a credit offer. A customer who accepts this type of offer usually defers the payment of the merchandise for 3 to 6 months, at which time the customer can start making payments over time on the merchandise. This is usually appealing to someone who is purchasing major appliances or jewelry online.
Managing Delayed Billing
Customers can help to plan for larger purchases, such as back-to-school clothing, by doing online shopping with deferred billing. To maximize the benefits of this option, customers should:
Treat the deferred billing plan like a layaway and set aside a portion of the payment each month so it is available when the payment is due.
Write down the due date of the purchase so the money will be available when the merchant processes the charge.
Never charge more than they can afford.
Pitfalls of Deferred Billing Plans
While using a delayed billing plan is usually without problems, there can be issues with your deferment. The following problems can occur, but can resolved by contacting the merchant directly.
The payment is processed before the due date. This can occur when the deferment isn't processed correctly. Most merchants will credit the customer's account and re-process the deferment option.
The merchandise is found to be defective and returned before the due date, but the payment is processed anyway. A call to customer service is the fastest way to get your account credited. Be sure to keep all receipts for returned merchandise.
A duplicate payment is processed for the same merchandise. While this is a rare occurrence, it can happen. Call customer service and request a refund.
Credit information is compromised. Even more rare than duplicate payment problems, compromised credit information is the most detrimental to a customer. This usually occurs as a result of someone hacking into a computer system to specifically obtain credit information. Most merchants are aware when this happens and will notify their customers right away. Always keep track of charges to credit card accounts and notify the card issuer immediately if unrecognized transactions appear.
Conclusion
Using a deferred billing option can help you buy things you want, even if you don't have the cash up front. It can also help you to budget your money for big purchases and defer payment until you have the money on hand. Finally, buyers should make sure that the online store they are shopping at has a secure check out before they give out their credit card information in order to avoid identity theft.