Creating an online store name can be a lot of work. Not only must you think of something completely unique and memorable, but you have to make sure that you stand out from your competition. It can be helpful…
Keep reading »
Browse Topics in Online Shopping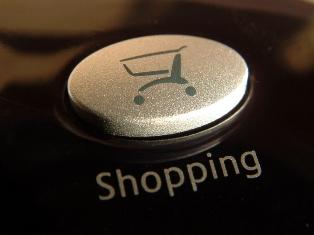 Thanks to online shopping, our heart's desire is ours with the click of a mouse! You can find anything online. From clothes to sporting goods and furniture to electronics. Books, Music and DVD's are all available through online shopping. We can even do all of our grocery shopping over the Internet, how's that for convenience?
Benefits of Online Shopping
The benefits of Internet shopping abound. Read on for a sampling:
Shop from the comfort of your own home. You don't have to get dressed. You don't have to start the car and you don't drive around for an hour until you locate a parking spot near the front entrance.
Online shops tend to have a greater selection than your favorite mall clothing store. In most cases all sizes, models and colors are yours for the asking.
Shop anytime you want. You don't have to wait for the store to open in the morning and you can shop late at night. You don't have to waste your precious lunch hour shopping either. You can even shop on holidays when stores are usually closed.
You don't have to fight through crowds or stand in long lines.
Many online stores offer coupons and coupon codes for discounted shopping.
Online shops honor gift cards.
You don't have to lug home heavy merchandise. The stores will ship them to your doorstep.
When you register at an online retailer, you can receive special discounts and coupons not available to the general public.
All items are clearly marked. You don't have to hunt around for a missing price tag or wonder.
One wonderful benefit of online shopping is the ability to comparison shop. The days of paying the highest price to visit the most convenient location are over. When you use a comparison shopping search engine such as Froogle, you don't have to go from store to store to find the lowest price.
Internet shopping can be an enjoyable and rewarding experience. Just because you're at home, doesn't mean you can't shop 'til you drop.